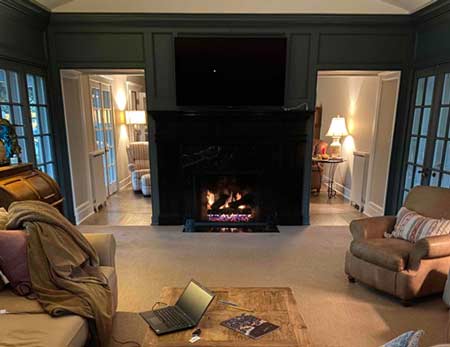 What Kind of Chimney Repairs Will Homeowner's Insurance Cover?
 Most homeowner's insurance policies cover chimney repairs – depending on the cause. There is a difference between coverable problems and those that a homeowner will have to pay for. 
Insurance-Covered Chimney Problems
It is common for insurance carriers to include coverage for "unexpected" events in their policies. You can't control these things, but they do happen. 
Damage to chimneys can be caused by: 
Some types of chimney fires

Trees and branches falling due to a storm 

Powerful winds 

Hail storms




Lightning strikes 

Earthquakes



Unexpected events such as these are not uncommon.
Most insurance policies don't cover "expected" chimney damage 
An insurance company assumes that you, the homeowner, will take precautions to prevent anything that might be considered "unnecessary" damage. 
The chimney repair crews at our company inspect chimneys regularly and find various types of damage that the homeowner could have avoided if they had taken proper steps. Neglecting your chimney can result in the following damage: 
Fires caused by excess creosote in chimneys 

Cracked or broken chimney liners cause localized house fires 

Bricks and mortar are crumbling and deteriorating severely 

A leaning chimney

The chimney structure collapses in whole or in part 

Water damage from faulty masonry, chimney crowns, chimney flashings and chimney caps 

Acidic creosote buildup causes interior damage 
Homeowners' insurance carriers may deny a claim for these or similar conditions if they can argue that they could or should have prevented them. 
Chimney damage can be prevented in many ways 
The purpose of insurance is to protect you from unexpected events. It's impossible to prevent all of these occurrences, but you can certainly prevent chimney damage from neglect.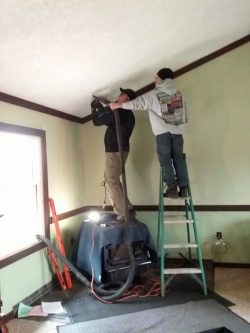 Start taking these steps today: 
Keep your chimney in good shape by having it repaired when necessary


Minor repairs will not resolve themselves if put off. Let us look at your chimney to see if it's damaged or malfunctioning. We can perform repairs and get it back to normal. 

Maintain a clean flue


The best way to prevent chimney fires and internal chimney damage is to have a certified chimney sweep remove flammable creosote annually. 

Maintain a yearly chimney inspection schedule


If you conduct a basic chimney inspection each year, you'll be alerted to early signs of trouble that could become major and dangerous later.
Contact Alpha & Omega Services today at 517-655-8515 to learn more about our abilities or to schedule service for your chimney.