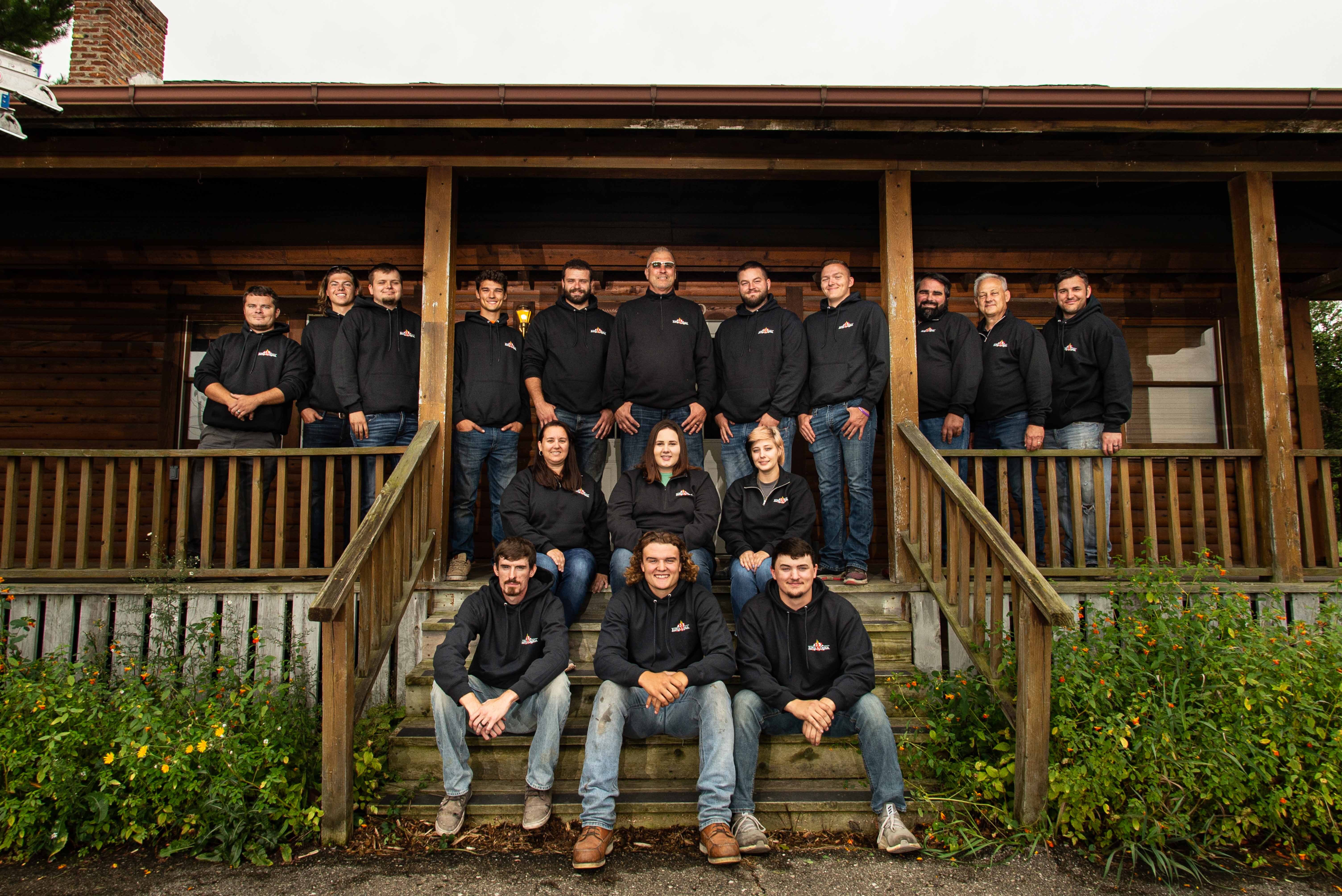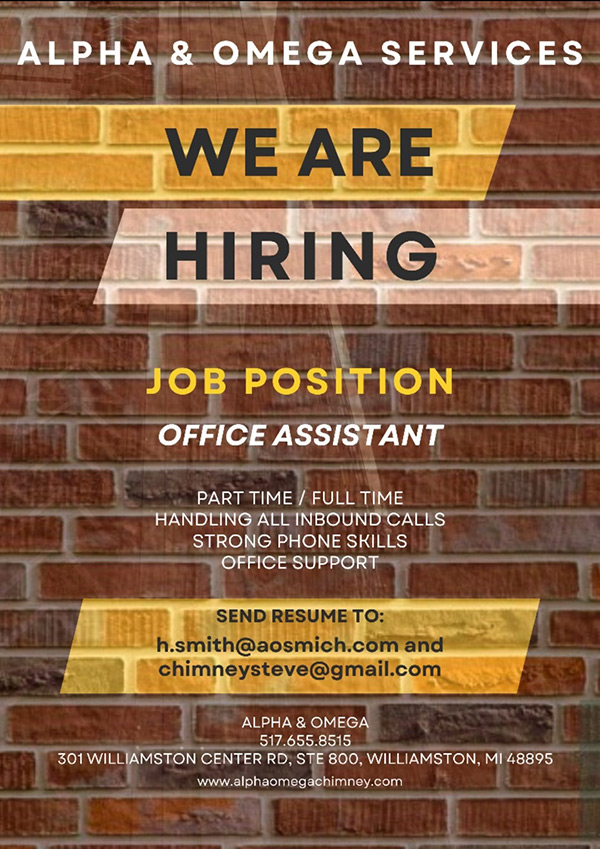 Chimney Sweep in Williamston, MI
Alpha & Omega Services delivers fireplace and chimney repair services to homeowners throughout Williamston, Ingham County, Webberville, Lansing, and Williamston-Lansing, MI and the surrounding region. Whether you want a facelift of your existing hearth or are installing an entirely new system, we guarantee superior results. We're here to ensure your fireplaces, stoves, and chimneys are fully functional, completely safe and supremely enjoyable. Contact us today for a competitive quote.
Competitively Priced Quotes

Contact our chimney sweeps today for one of the most competitively priced quotes in the market. We guarantee the best prices in the area.

Chimney Experts

We're all-in-one chimney experts, capable of providing installations, service and maintenance for any type of fireplace insert or stove.

25 Years of Experience

Our business is owner-operated and backed by more than 25 years of professional experience. We're also licensed Michigan mechanical contractors.
Complete Chimney Services
A fireplace can be a wonderful amenity for your home. But with fire, there's always safety concerns. That's why the best thing you can do is invest in the right services to maintain and repair your fireplace and chimney. At Alpha & Omega Services, we're the foremost authority on any service you may need—from chimney sweeping and inspections.
We specialize in the installation, servicing and repairing of gas and wood-burning systems, along with masonry. When it comes to annual maintenance and management, our focuses include sweeping, cement capping, inspections and the maintenance of water seals, caps, and liners. Together, our complete scope of service keeps your chimney in good shape, reducing the risk of damage to your home or dangerous malfunctions. And, for all inspections, maintenance and repair in Williamston, MI, count on us to follow NFPA safety standards to the letter.
Whether you're installing a luxurious new gas insert or having your old wood-burning fireplace swept, repaired and properly capped, we're the team to count on. You deserve to enjoy the beauty and coziness of a fireplace in your home—our chimney sweeps make sure you can with total comfort and peace of mind.
Our abilities extend to fireplace and chimney replacements, conversions and new builds, ensuring your home gets superior results regardless of the project.
We offer both Level 1 and Level 2 chimney cleaning and inspection services, delivered in accordance with National Fire Protection Agency (NFPA) standards.
Keep Your Home Comfortable and Safe
Alpha & Omega Services provides everything you need to enjoy the warmth and ambiance of ambient heat in your home. Contact us today for complete fireplace and chimney sweep services.
Providing chimney sweep services to residents in:
Williamston, MI
St Johns, MI
Owosso, MI
Corunna, MI
Flushing, MI
Swartz Creek, MI
Lansing, MI
East Lansing, MI
Dewitt, MI
Charlotte, MI
Ingham County, MI
Clinton County, MI
Eaton County, MI
Genesee County, MI
Livingston County, MI
Shiawassee County, MI
and the surrounding areas!