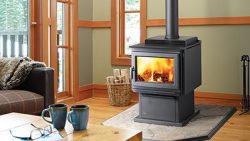 Is there anything better than a home-heating appliance that delivers high levels of heat and designed to complement any decor? These benefits plus so much more are included in modern wood heating stoves.
Unlike old stoves of yesteryear, modern wood-burning stoves allow you to heat every room in your house in a variety of ways.
An elegant new wood stove makes a wood fire even more special. Wood heating stoves offer a lot of benefits, so let's explore them.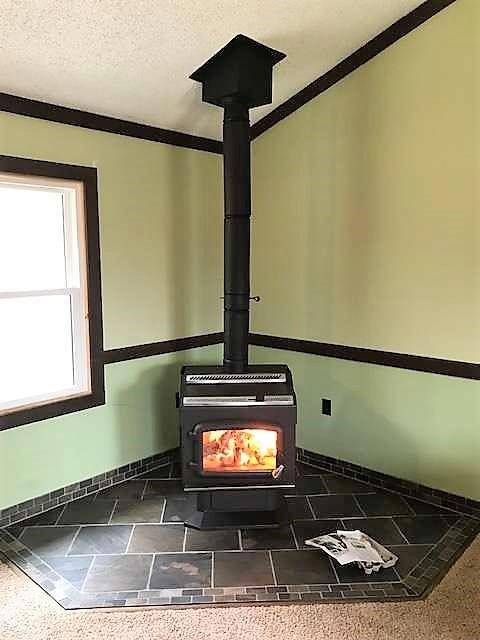 High Heat output
Currently available wood stoves produce an enormous amount of heat, up to 100,000 BTUs. A smaller room can be fitted with a less-powerful unit.
Very efficient
An appliance's heat-efficiency rating tells you how much of the heat it produces will actually be useful to you. Stoves with a 70% rating, 80% rating, or more are considered modern. Traditional masonry fireplaces rate at about 20%.
Easy Placement
Almost any room in the house can be used as a wood stove. A basic vent pipe is all that's needed, which can be either installed in the ceiling or out of the wall. Wood stoves don't require any remodeling, are completely self-contained, and are ready for immediate use.and ready to go out of the box. It's easy to place wood stoves anywhere you need fast, predictable heat without relying on your home's central heating systems.
Cleaner burning
Eco-friendly wood stoves meet EPA emissions and clean-burning regulation requirements, which makes them friendly to the environment. In addition, the use of wood logs is considered carbon-neutral, which means that you are producing the same amount of carbon dioxide by burning as you wood if a tree were decomposing in the forest.
Stylish
It is possible to buy a wood-burning stove in many styles, sizes, shapes, and finishes. In addition to being an immediate focal point of whatever room you place it in, your new stove will provide years of enjoyment as a focal point for gatherings and entertaining.
Lowered Heating bill
You can save significantly on your heating bills if you heat a main room or use wood stoves for zone heating in various rooms throughout your home. Wood stoves produce dry and radiant heat which is soothing and comfortable
Contact Alpha & Omega Services today at 517-655-8515 to learn more about our abilities or to schedule service for your chimney.