Having a home with a fireplace can add warmth during the cold Farmington, MI winters. It can also offer a beautiful aesthetic throughout the living areas. It's important to know how to care for both the fireplace and chimney so that it gets the care and repairs that are needed over time. Alpha & Omega Services is here to provide you with professional services to ensure your units are cared for. Whether you need an annual inspection, an installation, critter control, or even restoration, we're only one call away.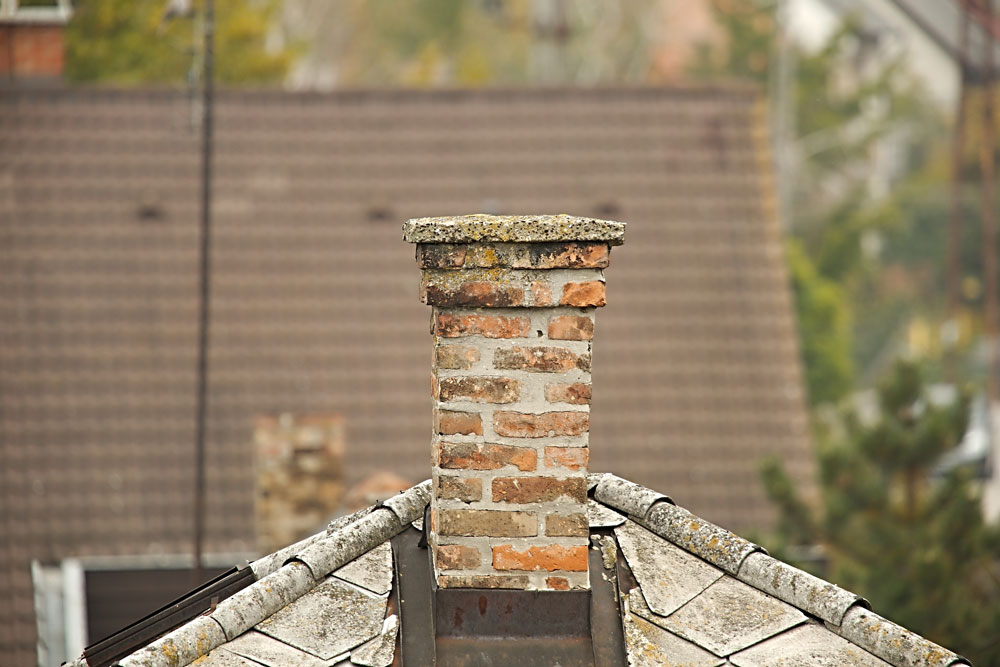 Chimney Repair and Installation Services in Farmington, MI
Chimney services are part of being a responsible homeowner. You'll want to learn about the many ways in which you can care for your chimney and fireplace – including cleaning, repairs, and restoration. With the help of a professional chimney sweep, you can ensure that you're properly maintaining your chimney and fireplace year after year so that you can enjoy greater peace of mind.
Without professional services, you may end up with damage to integral parts of your chimney or even an excess buildup of creosote. A sweep will be able to clear everything out so that you don't have to worry about a chimney fire, water leaks, or any other problem that could have a negative impact on your home.
Repair and Restoration
Repairs are a necessity when you experience some kind of damage. This can occur because of age as well as because of weather. Given the harsh winters of Farmington, MI, the brick and mortar can be damaged because of the moisture as well as the ice buildup. If you see damage to your chimney, we have masonry and brick restoration professionals who can handle all of the repairs from top to bottom.
Restoration is an important service as well because you may wish to change the aesthetic over time. If you want to switch the design, brick, or stone, we can help with that. We can also work to give you a modern touch with new components so that you don't have anything to worry about when you're ready to light a fire.
Whether you want to fix problems or simply enhance the look of your system, we're here to help.
Installations
At Alpha & Omega Services, we have the means to install a variety of components into your chimney and fireplace. Some of these may be for a new aesthetic or to achieve ambient heat installation. You can also gain versatility within your fireplace by making it possible to cook.
Some of the installations we offer regularly include:
Flue lining installation
Fireplace/furnace lining system
Gas fireplaces
Gas log set installation
Gas/wood stove insert
If you want to explore ways to expand your fireplace and add to the overall functionality, call us to discuss your options.
Level 1 Inspections
Inspections are a critical part of having a fireplace. Per the National Fire Protection Agency (NFPTA), fireplaces and chimneys must be inspected on an annual basis – and done so by a qualified chimney sweep. In Farmington, MI, our experts are ready to help you get the Level 1 inspection you need to be compliant.
During a level 1 inspection, we cover several things:
Sweep the firebox, venting system, and smoke chamber
Clean off the chimney cap
Inspect all accessible areas
Level 2 Inspections
A level 2 inspection is required if there is any kind of change made to the system. It can also be advantageous to ask for this more in-depth inspection if you have just bought your home or you have reason to believe there may be intensive damage somewhere within the system.
In addition to performing the tasks in a level 1 inspection, our chimney sweeps will also conduct an inspection of the chimney or stove pipe. This allows us to check for deterioration that may have been caused by water leaks and/or excessive heat.
We also use a camera scope to see the full venting system. We check for cracks and gaps that may lead to build-up and have a negative impact on the way that your unit can operate correctly.
Critter Control
It can be alarming to hear noises inside of your chimney. A variety of critters will seek shelter inside of a chimney if there isn't a sufficient cap in place. This can include raccoons and squirrels. Unfortunately, these mammals will often get stuck – and you'll want to have a professional come out to remove them so that bigger problems don't occur.
Bird nests can often be built inside or on top of your chimney, too. If you don't have a cap (or it is damaged), it's an open invitation for birds.
When you call us, we'll send a professional out to inspect your chimney for mammals and birds alike. We can remove the critters, repair any damage they have caused, and work to prevent the situation from occurring again.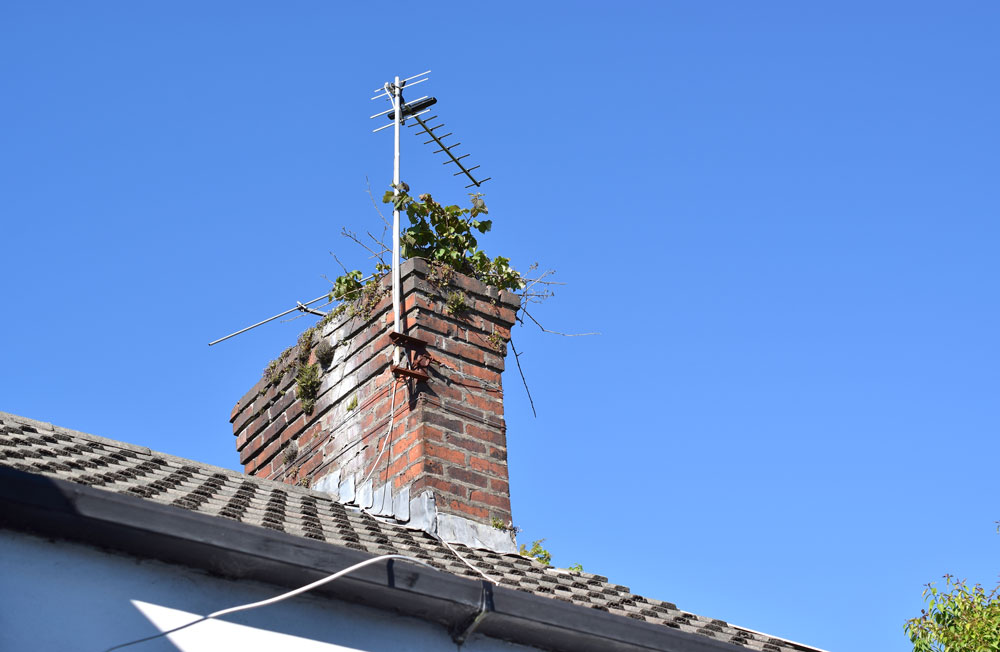 Do you need professional help to inspect or repair an issue with your chimney or fireplace in Farmington, MI?
It can be difficult to take a DIY approach to chimney inspections and repairs. If you find that you've got an issue with critters or a winter storm has caused damage, you'll want to call a professional chimney sweep. Homeowners throughout Farmington, MI turn to us at Alpha & Omega Services due to our expertise and our affordable services.
We can provide a full inspection and make recommendations based on issues that we see. This way, you can be sure that it's safe to light a fire in your fireplace. Further, you can ensure that your chimney is sealed and working properly so that it's not leading to problems in and around your home.
Whether you're scheduling an annual inspection, or you have a concern, we're here to help you every step of the way. Call us today to ask questions or to schedule a time for one of our professionals to come see what's going on with your chimney and fireplace.