Your home is warmer and more aesthetically pleasing because you have a fireplace. Learning how to care for your fireplace and chimney in Ann Arbor, MI is critical. With the help of our chimney sweeps at Alpha & Omega Services, we can ensure that your unit works properly and looks the way that you desire. We offer everything from repairs and restorations to inspections. We'll even take of critters as they find their way into your chimney throughout the year.
With just one call, we'll provide all of the help that you need.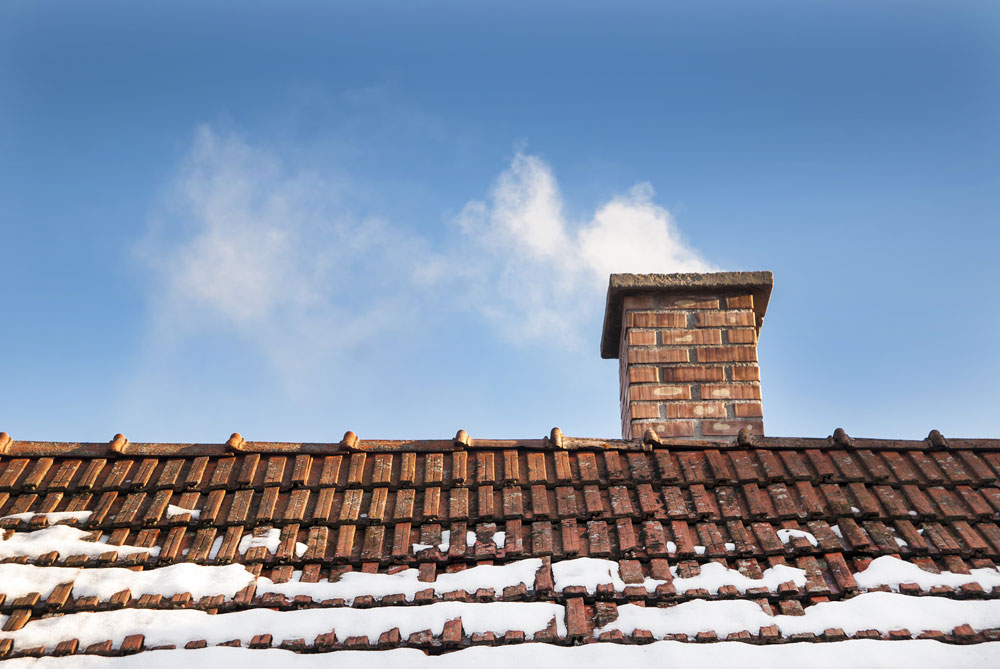 Chimney Repair and Installation Services in Ann Arbor, MI
A variety of chimney services can be performed so that you can have full control over the aesthetic and functionality of your chimney. Over time, some parts may fail. Additionally, you may decide to modernize the appearance – and at Alpha & Omega Services, we can help you with it all.
We're here to provide inspections, offer recommendations, and ensure that you have the working parts needed to avoid problems when you light a fire. Additionally, we can show you how to upgrade your unit as well as to clean your unit in-between visits from a chimney sweep.
Repair and Restoration
Repairs are normal over time due to age as well as the harsh winters in Ann Arbor. When your chimney experiences damage, it's important to schedule repairs. Otherwise, ignoring the problem can lead to crumbling mortar, fires, and many other issues.
We can repair and replace such things as chimney caps, liners, crowns, and more. We also have brick and masonry experts who can work to improve the structural integrity of the chimney. When you look up at your home from the outside, are you happy with what you see? If it's damaged or it simply has an outdated look, we have the skills and tools needed to restore it.
With both repairs and restorative services, we can make sure you love the look of your chimney – and that it functions properly when you use your fireplace.
Installations
Upgrading and enhancing your fireplace can be done with various installations. At Alpha & Omega Services, we can talk to you about some of the updates that you may want to make – and recommend the necessary parts. Whether you want a new flue lining or you want ambient heat installation, we can help. We can even show you how to change the aesthetic of the logs or switch from woodburning to gas (or the other way around).
We have worked with many homeowners in Ann Arbor to offer comprehensive installs:
If you have ideas as to how you want to change the functionality or appearance of your fireplace, call us. We can talk to you about the pros and cons of various parts that can be installed.
Level 1 Inspections
Inspections are a requirement by the National Fire Protection Agency (NFPA). Both your fireplace and chimney should be inspected annually by a certified and professional chimney sweep. Our professionals in Ann Arbor can perform a level 1 inspection so that you are in compliance.
We'll cover a variety of things:
Clean off the chimney cap
Sweep out the venting system, smoke chamber, and firebox
Inspect all readily accessible areas of the fireplace and chimney
After we've cleaned and inspected everything, we'll talk to you about our findings. If there's any sign of damage or potential issues, we'll go over the repairs that you can have scheduled to keep everything in safe, working order.
Level 2 Inspections
At Alpha & Omega Services, we also perform level 2 inspections. These are specifically recommended anytime you change anything within your unit. Additionally, they're recommended if you have just bought your home or if it has been a few years since you last used your fireplace.
During a level 2 inspection, we perform a full level 1 inspection.
We also use a camera scope to see the venting system close-up. We look for gaps and cracks that might lead to build-up as well as prevent your unit from operating properly.
We will also inspect the chimney or stove pipe from the attic. Here, we'll be looking for any deterioration that may have occurred as a result of water leaks or excess heat.
Should we find any issues, we'll show you what can be done to address them so that you can enjoy peace of mind when you use your fireplace.
Critter Control
Have you heard noises coming from within your chimney? Have you seen other signs that there may be small mammals or birds inside of your chimney? Unfortunately, critters can make their way inside, especially if there's a damaged (or missing) chimney cap.
When a squirrel or raccoon gets inside, they may get stuck – and that's when you need a professional to help you with critter removal.
Our chimney sweeps at Alpha & Omega Services can talk to you about how a bird's nest was formed or how an animal managed inside. We'll get it removed for you – and then, we'll make the repairs from any damage they caused. Additionally, we'll work to create a barrier so that you don't encounter any future problems.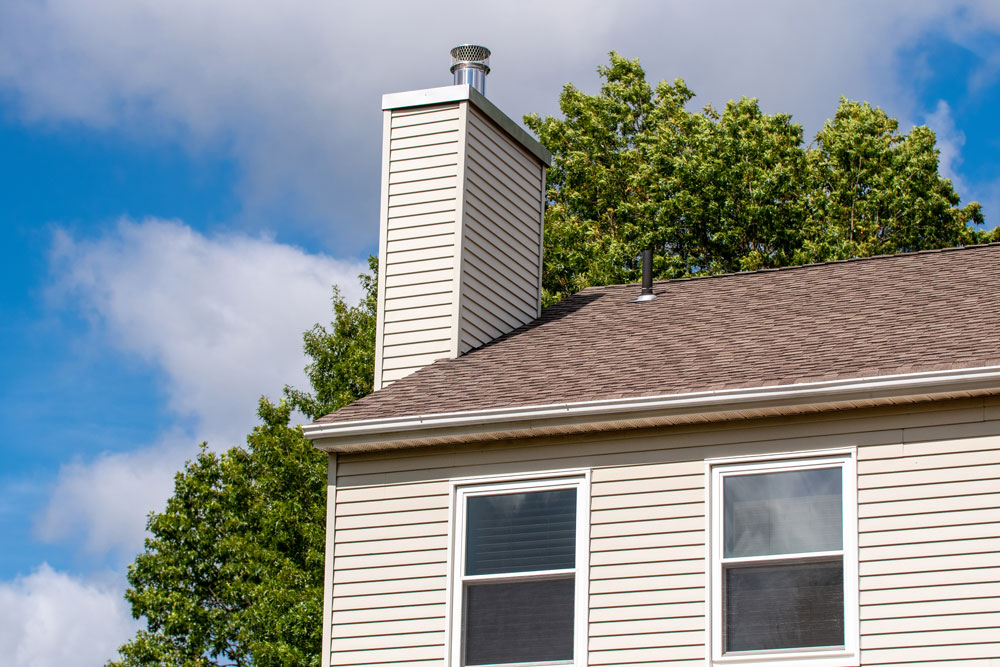 Do you need professional help to inspect or repair an issue with your chimney or fireplace in Ann Arbor, MI?
You want to be able to enjoy a fire inside of your fireplace during the colder months in Ann Arbor. Further, you want to have confidence that everything is working properly without risking a chimney fire or any other damage.
Knowing that you can call a reliable chimney sweep is important – and in Ann Arbor, MI, homeowners turn to us at Alpha & Omega Services. We can help you with everything that you need, from inspections to restorations to general maintenance.
Call today to schedule one of our professionals out to take care of both your fireplace and your chimney so that you have one less thing to worry about.