When you burn a fire in your fireplace, creosote builds up on the inside of your chimney. This creosote is a byproduct of burning wood, and it's a particularly big problem if you're not burning your wood completely or if you're trying to burn wood that hasn't been dried properly. What's even worse is that a buildup of creosote creates a fire hazard in your chimney. If you want to keep your chimney clean and prevent chimney fires, you need to have a chimney sweep professional inspect and clean your chimney regularly. Here's how Alpha & Omega Chimney Services makes it easy to keep your chimney clean.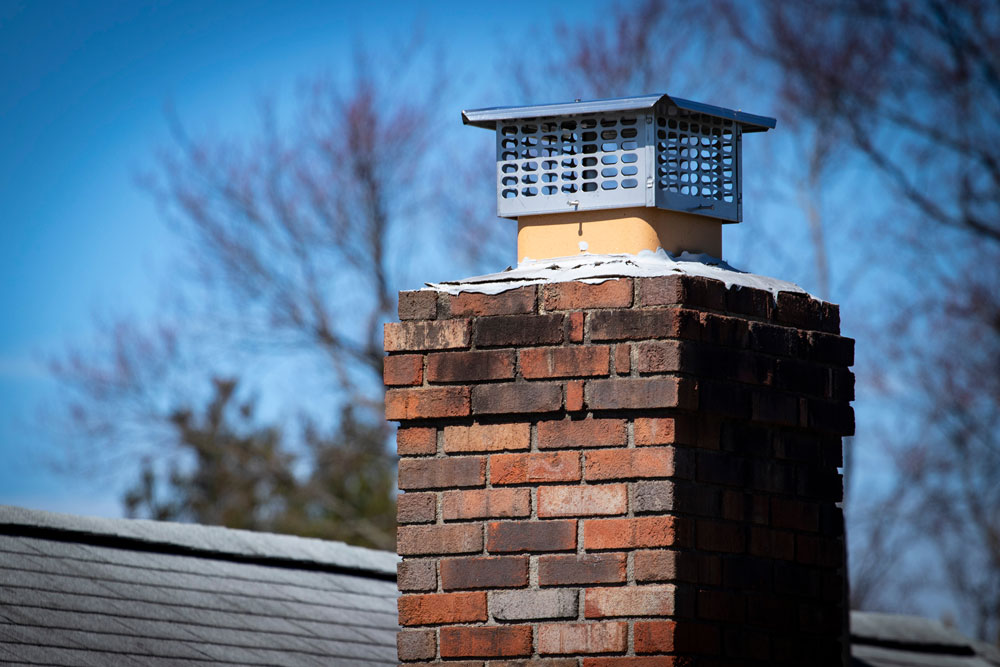 Chimney Repair and Installation Services in Brighton, MI
As a homeowner, you might be tempted to try to clean your own chimney. You might even try using a chimney sweep log to break down the creosote in your chimney without using a brush. The problem is, there's nothing you can do to keep your chimney clean as well as a professional can. Fortunately, Alpha & Omega Chimney Services offers all the Brighton, MI, chimney services you need to keep your chimney in good shape and protect your home.
Repair and Restoration
Structural damage can lead to serious chimney problems, so it's important to keep an eye out for cracks and other physical damage. This is part of what we look for when we perform chimney inspections. If you notice a crack or other signs of physical damage, you need to call a professional to have your chimney repaired as soon as possible. A crack in your chimney could lead to a fire in your home.
If you're moving into a new home and the chimney is in bad shape, we can also perform a complete chimney restoration for you. Older chimneys are more likely to have built-up creosote and structural damage, so sometimes it's better to focus on fixing your chimney up instead of simply cleaning it. No matter what you need, Alpha & Omega Chimney Services is here to help.
Installations
Just because your home doesn't have a chimney doesn't mean you can't add one to it. At Alpha & Omega Chimney Services, we can help you figure out the best spot for a chimney and get it installed for you. The best part is, installing a fireplace and chimney in your home will actually increase the resale value. Thanks to years of experience and a dedicated team of fireplace experts, we can take care of just about any installation.
Even if you're not sure what kind of fireplace or chimney is best for your home, we can help you figure it out. If you've got a chimney that's in good shape but you need a new liner, we can take care of that, too. We can even advise you on your new chimney or chimney liner installation to make sure you get the highest-quality work for the best price.
Level 1 Inspections
Having your chimney inspected regularly gives experts a chance to spot potential hazards. Our level 1 chimney inspection is our most basic inspection. One of our chimney sweep professionals will come to your home and look for signs of physical damage to your chimney. For our level 1 inspections, we don't use any special equipment. If there are any obvious cracks or breaks in the chimney, we can get them fixed for you so you're home isn't at risk of catching on fire.
Level 2 Inspections
While a level 1 inspection is a fairly basic process, a level 2 chimney inspection is a little more involved. When we perform a level 2 chimney inspection, we're looking for signs of chimney damage that may not be easy to see with a flashlight and your eyes. During a level 2 chimney inspection, we'll use cameras and other special equipment to get a thorough look at both the inside and outside of your chimney.
The goal with a level 2 inspection is to check for small problems that may turn into larger problems in the future. When cracks get worse or creosote builds up in a hard-to-reach spot, there's an increased risk of chimney fires in your home. Any time you make changes to your chimney, you'll need to have a level 2 inspection performed.
Critter Control
Believe it or not, there are a lot of critters that like to get into your home through your chimney. A squirrel in your chimney might not seem like a big deal, but animals can cause serious damage to your chimney and the rest of your home. At Alpha & Omega Chimney Services, we can figure out how critters are getting into your chimney and find a way to stop them. If you hear noises in your chimney that you think may be coming from a bat, bird, squirrel, or raccoon, give us a call and we'll take care of it.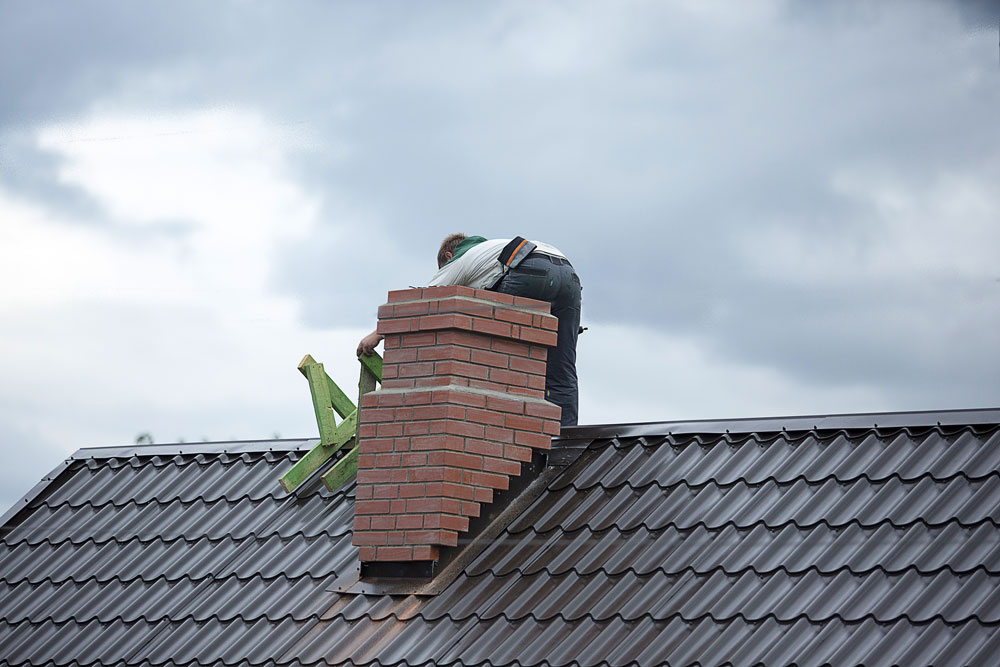 Do you need professional help to inspect or repair an issue with your chimney or fireplace in Brighton, MI?
As tempting as it might be to buy a few tools and try to inspect and clean your own chimney, it's simply not a good idea. Hiring a professional is the only way to make sure your chimney is safe and in good shape, so you need to have somebody inspect and clean your chimney at least once a year. At Alpha & Omega Chimney Services, we can take care of everything from inspections and cleaning to repairs and restoration, critter control, and more. If you need chimney or fireplace services in Brighton, MI, contact Alpha & Omega Services today.